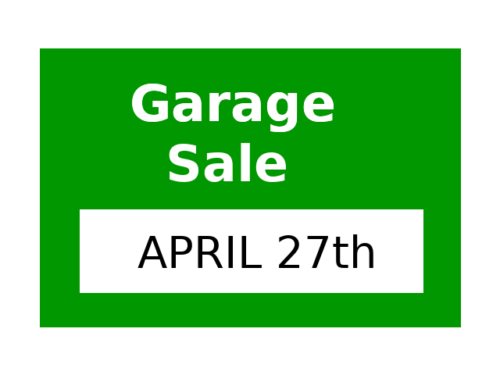 The Greenbrier Neighborhood Spring Garage Sale will be held this Saturday, April 27th, though some sales will be open on Friday, the 26th. Sale Hours are advertised from 8am until 2pm each day.
If you live off Bahama Road please contact Cyndy Powell at 859-312-0257 so she can put up signs leading to your Court or Street by tomorrow, Wednesday, the 24th.
Kondo-cise that closet!