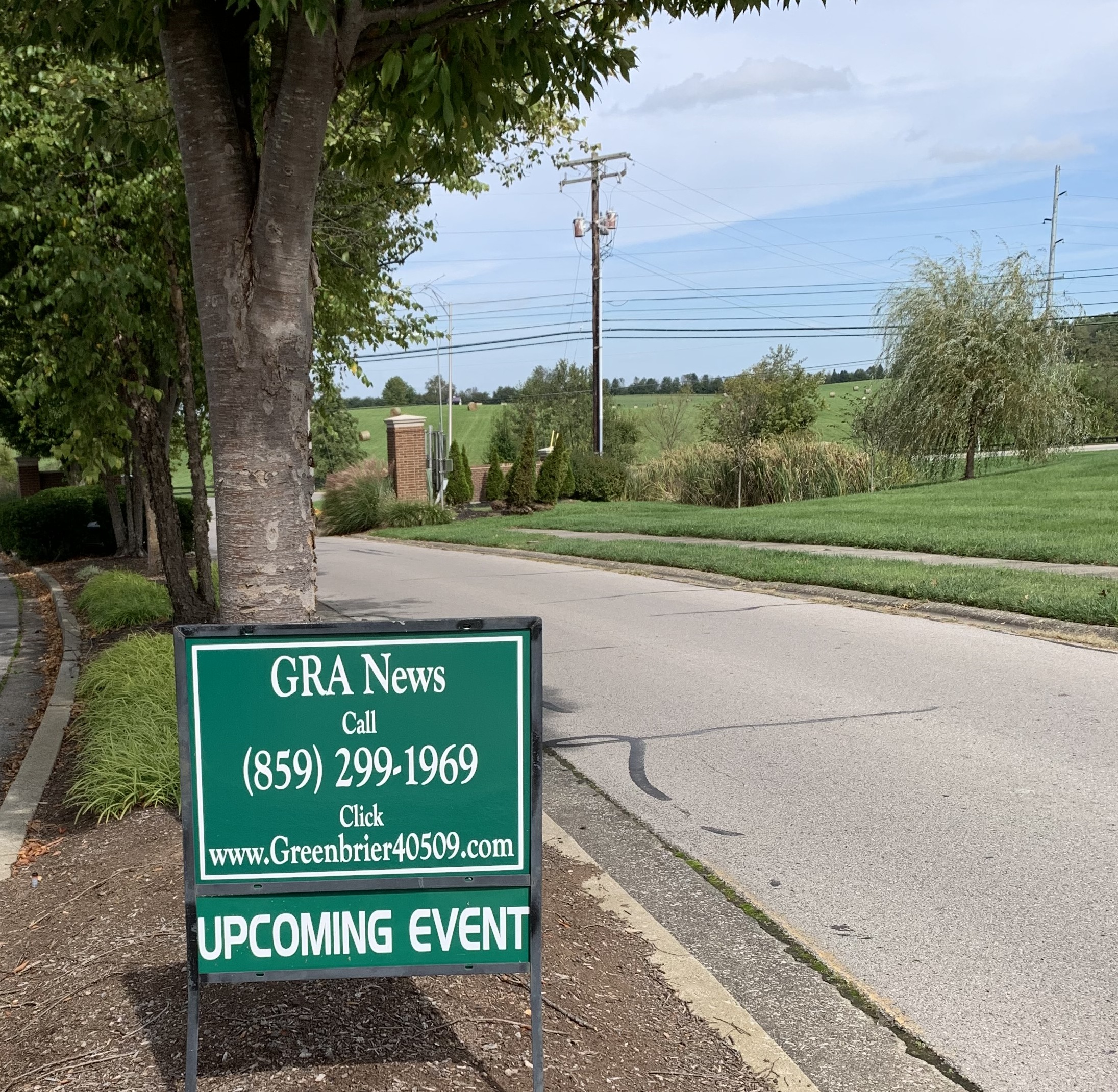 The Greenbrier Residents, Inc. Business meeting will be held, rain or shine, on the back patio of the property at 3785 Jamaica Court, at 6 PM on Tuesday, October 19th. The agenda will include adoption of next year's budget, election of board officers, and special presentation by LFUCG Environmental Quality manager Dallas Taylor.
Please dress for the weather and join us!
Information About Our Presenters
CHARLES H. MARTIN, P.E.
DIRECTOR, DIVISION OF WATER QUALITY
Charlie Martin has been the Director for the Division of Water Quality since February 2002. Since moving to Lexington in 1999, he has also held the positions of Collection System Manager and Deputy Director for the division along with four separate temporary assignments as Lexington's Commissioner of Environmental Quality and Public Works.
Mr. Martin has over 38 years of water and wastewater experience at the state and local levels. A native Ohioan, Charlie is a graduate of the University of Michigan with a B.S. in Civil Engineering; is a licensed Professional Engineer in both Ohio and Kentucky.
Dallas Taylor
I started at pump stations in 1993 as a mechanic.
Few years later became the Electrician after receiving my license, worked at that position for about 10 years.
Was promoted to supervisor, worked that for around another ten years.
Became the Program manager a little over a year ago.
LFUCG calculates time in 30 day months so that puts me right at 30 years, all at Pump Stations.
I've spent a lot of time in your neighborhoodJ