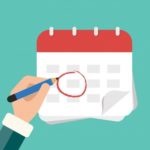 As mandated by Greenbrier's Bylaws, the GRI Board must hold two biannual meetings, one in April, and one in October. (Do you know Greenbrier's Bylaws and Deed Restrictions may be found on this website under "Library" and in all GB Directories?) The date of the Fall meeting will be Monday, October 15th, at the home of Sarah and Carl Lee, 1805 Bahama Road. All GB residents are invited to a social get-together before the meeting to enjoy drinks and snacks at 6:00 pm; program to follow. Further details will be available closer to the October date.
Ever think about what happens when you call 911? Do you wonder if there are specific police assigned to our neighborhood? Do police write speeding tickets to meet quotas? Answers to these and any other questions you may have will be answered at our first "Coffee with a Cop" event held at the Greenbrier Golf and Country Club on August 29 at 10.30am. and hosted by Officer Dawn Dunn Norden. A second "Coffee" will be planned in September if needed!
UPDATE:  If you would like to RSVP to this event, either call Angie Doyle at 293-1508, or e-mail her at adoyle@GreenbrierGCC.com.
UPDATE #2:  Angie's e-mail address was corrected.
Time to Clean out those closets for the annual Fall Garage Sale! Saturday, September 29th will be a busy day for all our neighbors participating in the fall Garage sale, from 8am – 2pm, as will be advertised. Residents who wish to display their goods on Friday the 28th should prepare their own signs showing shoppers the way to their treasures. Traffic will be heavier than usual this weekend so keep an eye on kids and pets to make sure they stay safe. Questions? Call Cyndy Powell at 299-5566 for info.